Dawes sings 'Things Happen' live on Letterman and it's a beautiful performance
Los Angeles folk rock band Dawes was on David Letterman last night, where they gave a beautiful performance of their single 'Things Happen'. The track is from their upcoming new album All Your Favorite Bands, and this was their live debut of the song.
And it's such a nice song. Beautiful lyrics and melody, gorgeous vocals and a lovely hook on the guitar.
What was just as fabulous as Dawes' song and their performance of 'Things Happen', though, was how obviously thrilled Letterman was to have them on his show.
Not only did he introduce Dawes as "If you're looking for a rock and roll band, this is pretty much all you need", once they were finished singing he announced when he retired from his show he would be joining Dawes. (And the band didn't look too disappointed with that possibility either).
Watch Dawes performing 'Things Happen' live on Late Show with David Letterman, and pre-order All Your Favorite Bands on iTunes. It will be released on June 2nd.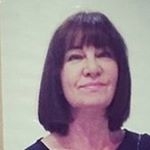 Latest posts by Michelle Topham
(see all)