Dawes sings 'Desperadoes Under the Eaves' as a special request for David Letterman
There's an absolutely lovely web exclusive video that's just gone up from a Late Show with David Letterman Dave did a couple of weeks ago.
It features LA folk rock band Dawes, who played several songs while on the show, but in particular a song requested by Dave called 'Desperadoes Under the Eaves'. A Warren Zevon song.
Before Dawes plays 'Desperadoes Under the Eaves', though, Dave tells the audience a story about his late friend Warren Zevon and how, when he was on the show just months before he died, Dave had wanted him to play the song but didn't like to ask.
Now here's Dawes performing their songs several years later on the Late Show and who, before the show, told Dave they would like to play him the song he loves. And so they did. And it's beautiful.
Listen to Dawes performing the Warren Zevon song 'Desperadoes Under the Eaves' in the video below, and just think about how, even when great musicians are gone, they live on through their music.
And can I also say how much I'm going to miss David Letterman. The great music he showcases, and the lovely way he is.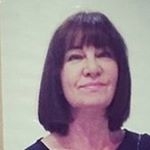 Latest posts by Michelle Topham
(see all)