Of course, everyone who watches talk shows knows The Graham Norton Show is the absolute best talk show there is. Period. As, not only does Graham get the best guests, but the show is always hilarious as well. Case in point, Dawn French talking about Daniel Craig's 'big one' last night on Graham. Her quick-witted comment made me laugh so hard it's lucky I wasn't drinking tea.
The scene was set when Rachel Weisz, Daniel Craig's wife, was talking about both she and Daniel acting in a Broadway play recently, and how American audiences are different than British. They applaud when a famous actor walks onto the stage.
And she added, "So, of course, Daniel gets a big one" (round of applause, she obviously meant). To which Graham told the TV audience and the viewers at home, "Don't clip that".
But it was Dawn French's hilarious comment about Daniel Craig's 'big one' that would have put my mouthful of tea in jeopardy.
Watch what she says in the video below. Brilliant, that woman. And never nasty or mean. Just spot on, hilariously funny.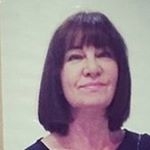 Latest posts by Michelle Topham
(see all)