Dawson's Creek has always been one of my favorite teen dramas.
Not just because it is beautifully written and acted, but also because it was filmed in Wilmington, North Carolina — the town where my parents live, and the place responsible for all those gorgeous outdoor scenes in the show.
That's why the news Dawson's Creek will be on Netflix in November, 2020 — all six seasons — is one of the best pieces of news this month for me.
Netflix announced they have acquired the streaming rights to Dawson's Creek — all six seasons —  earlier in the week, for a total of 128 episodes to be available to binge-watch a couple of weeks from now.
The show has only been confirmed for a limited number of territories so far, however — those being the U.S., UK, Australia and Canada — so those Dawson's Creek fans outside those areas may still end up disappointed.
It is also likely the licensing of the streaming rights for the show at this point in time is due to the current Covid-19 panic.
After all, with many TV and film studios having most of their production shut down over the last few months, streaming platforms like Netflix are having to fill in the planned programming gaps with older shows they may not have spent the money on before.
That may also mean other shows from the former The WB and the current The CW could show up on Netflix soon. Especially if the panic over Covid continues longer than another few months. (article continues below…)
Dawson's Creek originally ran on the WB from 1998 to 2003.
The show was created by screenwriter Kevin Williamson (Scream, The Vampire Diaries) and starred James Van Der Beek, Katie Holmes, Joshua Jackson, Michelle Williams, John Wesley Shipp and Mary- Margaret Humes.
To this day, it is still known as one of the best American teen dramas ever created.
That is why millions of fans are likely now ecstatic to have the opportunity to relive their teenage years when Dawson's Creek streams on Netflix next month.
And, if you haven't yet seen it, here is the intro for season 1, although that song — 'I Don't Want to Wait' by Paula Cole — will, reportedly, not be used when the series streams on Netflix.
Shame!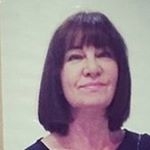 Latest posts by Michelle Topham
(see all)