American actor Dax Shepard is one of the funniest men in the entertainment business. And on The Ellen Show this week, when he was talking about his wife, Kristen Bell, giving birth, he absolutely proved it. In fact, Dax's story about Kristen's C-section has to be one of the funniest stories I've heard on Ellen.
But the best line? "After seeing this autopsy, I would rather see a school bus drive out of her vagina". (What video below to have that make sense, as I don't want to spoil it for you).
Add in Dax Shepard talking about why their 3-week-old baby girl is named Delta, (it was originally a joke), and you just have to love, love, love this man, as well as be able to see exactly why his wife married him. He's adorable.
And, by the way, his wife, Kristen Bell is just as funny and just as entertaining, so you can only imagine what great parents their two kids have. Watch Kristen talking about her love of sloths, also on Ellen.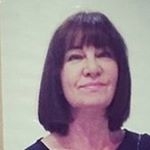 Latest posts by Michelle Topham
(see all)