Actor Dax Shepard was on Ellen this week, where he showed off a tattoo he's had put on his wedding finger. That's because, as he explained, he doesn't like wearing jewelry, so had no interest in wearing a wedding ring. But he still wanted to make sure "all the men knew I was taken".
So, luckily for Dax, his wife, Kristen Bell, has a last name that's an actual object and that's what he had tattooed on his wedding finger. A bell.
Kristen and Dax are also expecting their second child and, I've gotta say, after knowing what I know about these two, they must just be the most amazing parents already.
After all, they're quirky, they're odd (in a fabulously awesome way) and obviously head over heels in love with each other.
Plus, when you're as funny as Kristen was when you're confronted with a sloth, come on, life in their house must be fabulous.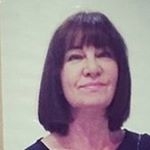 Latest posts by Michelle Topham
(see all)