Day 1 of Eurovision 2015 rehearsals comes to an end
The Countdown to Eurovision 2015 is still ongoing (8 days to Semi Final 1 and 12 days to the Grand Final), Day 1 of rehearsals for Eurovision 2015 are over, and the official Eurovision YouTube channel has been busy at work giving us all a good idea of what has been going on.
Countries rehearsing on Day 1 were, in order:
Moldova, Armenia, Belgium, The Netherlands, Finland, Greece, Estonia, and F.Y.R. Macedonia.
All were caught on camera both on stage rehearsing and backstage talking about their songs, or generally just having fun.
Impressions of the Day 1 rehearsals
Moldova's Eduard Romanyuta gave a spirited performance, Armenia's staging looked beautiful (I still don't like the song, but they've certainly gone to town on atmosphere), and The Netherlands' Trijntje Oosterhuis shocked half the gathered press and technicians with a dress slashed almost to her crotch.
Belgium's Loïc Nottet had an energetic routine but forgot his staging, and ended up having to run around his dancers to get to where he should have been, shouting "Sorry, I forgot" as he did so. Caused a laugh if nothing else.
The Finnish band Pertti Kurikan Nimipäivät have the shortest song ever at Eurovision, at just under one and a half minutes, so they managed to run through theirs quite a few times in the 30 minute rehearsal allowed.
Greece's Maria-Elena Kyriakou is already being voted most beautiful contestant by many Eurovision fans, and F.Y.R. Macedonia's Daniel Kajmakoski felt right at home, as he lives in Vienna and so has performed at the Wiener Stadthalle before.
For more on Day 1 of Eurovision 2015 rehearsals take a gander at the two videos created by Eurovision. All in all, I'd say that was a very successful first day.
As for day 2 of the Eurovision 2015 rehearsals, we'll get to see Serbia, Hungary, Belarus, Russia, Denmark, Albania, Romania and Georgia tomorrow.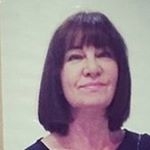 Latest posts by Michelle Topham
(see all)