Day 2 of Eurovision 2015 rehearsals comes to an end
Day 2 of the semi-final rehearsals at Eurovision 2015 have just ended, and again the official Eurovision channel has given us a couple of videos with a rundown of exactly what took place.
The last eight countries from semi-final 1 rehearsed today. They were, in order:
Serbia, Hungary, Belarus, Russia, Denmark, Albania, Romania and Georgia.
Serbia's Bojana Stamenov disappointed some people with the extremely camp staging and outfits, and particularly her long silver dress (personally, I thought it all worked quite well. After all, it is Eurovision where 'camp' and 'over the top' go hand in hand).
Hungary had gorgeous staging with the LED screens used for guns turning into a massive tree to portray the 'peace' behind the message. Boggie's vocals too were completely on point. The song does nothing for me, however, and I doubt it will make it through to the final but….I could be wrong.
Belarus' Uzari and Maimuna, minus the running and the massive hour glass from their video, gave a competent performance but with dull staging. Nothing flashy and, with quite a few people who used to like the song now saying they don't due to the average performance and the less than interesting staging, this could struggle to get through to the final. I did hear it looked as though there was a circular mark on the stage, though, that could indicate the hour glass will still make an appearance. If so, their staging could improve for the semi. We'll see.
Russia's Polina Gagarina, of course, gave a stunning performance with a fabulous song, a long white cut to the navel dress, and gorgeous staging. She's one of the top contenders for the grand prize, and so far she's certainly not letting anyone down.
Denmark's Anti Social Media livened things up with their upbeat pop song, and a nice performance. Their song is very 1960s Brit pop, and they used the LED screens to perfection with bold black and white stripes, fronted by two back up singers wearing red dresses and the band dressed in black and white. Lovely.
Albania's Elhaida Dani, one of the favorites of Eurovision 2015, had her first rehearsal but with some problems. Vocals were a little off in spots, and her performance a tad uninspiring. Her song is fabulous, though, and she normally nails the vocals, so this is probably just first day jitters. I still expect her to be an easy qualifier for the final.
Romania's Voltaj are singing one of my favorite songs of the competition, 'De La Capat'. Their staging involved suitcases scattered around the stage to represent all those Romanians who leave their homeland and their children to go and work abroad to make money. They are also showing their video as part of their backdrop, which is very powerful. This is another easy qualifier for the grand final. Although…I do not like the switching from Romanian to English, so that makes it slightly less of a winner for me.
And, of course, Georgia's Nina Sublatti walked away from day 2 rehearsals at Eurovision 2015 with just about everyone, myself included, saying she had the best performance and the coolest outfit.
Watch the videos below for more on day 2 of the Eurovision 2015 rehearsals.
And, if you missed day 1 of the Eurovision 2015 semi-final 1 rehearsals, you'll find them here.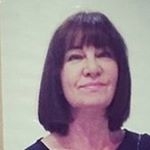 Latest posts by Michelle Topham
(see all)