Day 3 of Eurovision 2015 rehearsals comes to an end
Today was the first day Eurovision 2015 artists who will perform in semi-final 2 had their rehearsals at the Wiener Stadthalle in Vienna. As usual, the official Eurovision channel gave us some fun videos to watch, so we can see some of the highlights of the day.
The first eight countries from semi-final 2 rehearsed today. They were:
Lithuania, Ireland, San Marino, Montenegro, Malta, Norway, Portugal, Czech Republic
Lithuania's Monia & Vaidas were first on the stage, and gave a competent performance of their song 'This Time'. The praise, though, went out to their use of the LED screens, as their design is gorgeous. Not sure about the song, though, as it is firmly in the middle when it comes to good songs — not particularly special, but not a bad song either. So it may have a tough time qualifying. Particularly as semi-final 2 is the strongest of the two semis.
Next up was Ireland's Molly Sterling with her song 'Playing By Numbers'. Molly had all but disappeared after being chosen to represent Ireland, with no appearances at any of the international concerts most other acts attended, so it's nice to finally see her performing.
Molly's song, written by her, is beautiful and she performs it well. Her LED backdrop too is gorgeous. My only complaint on this is her staging is kind of awkward. Just Molly at the piano with two backing singers, a cello, a bass and drums. It would have been better, and much more powerful, just with her alone. As for qualifying? It's a pretty song, but unless her stage presence becomes more arresting between now and semi final 2, she may have problems. (And that's what getting experience at various ESC concerts and events before Eurovision does for you — a pity Ireland didn't understand that).
San Marino's Michele Perniola and Anita Simoncini are not new to Eurovision, as they both performed at Junior Eurovision. Their performance during the first rehearsal was nice, but their song 'Chain of Lights' is bland, and they don't seem to have any chemistry. Not that I've seen in any video or interview I've watched. Based on this, I'd say it's not likely to qualify.
Montenegro's Knez is one of my favorites and he certainly didn't disappoint during Day 3 of the Eurovision rehearsals. He gave a beautiful performance both vocally and stylistically, with a stunning backdrop — just him on stage with four backing singers and a violinist. Lovely. An easy qualifier I would say.
Malta's Amber gave a beautiful performance of her song 'Warrior', with a staging similar to Conchita Wurst's 'Rise Like a Phoenix' — very simple but with lots of flames. While the song is growing on me, Amber is still going to be compared to Georgia's Nina Sublatti with her song of the same name and, of the two, Sublatti is the superior performer with the superior song. Malta could still qualify, though, and then these two will battle each other in the final.
Norway's Mørland and Debrah Scarlett with their song 'A Monster Like Me' are one of the favorites to win the entire competition, and they didn't disappoint here. A gorgeous run through during the first rehearsal, with both dressed in white outfits against an absolutely minimalist backdrop. Stunning vocals too, although I did hear a little bit of a fault on the video I saw, which I'm sure they'll fix by the next rehearsal. An easy qualifier.
Portugal's Leonor Andrade was on stage next, with her song 'Há Um Mar Que Nos Separa', and there's not much to say here. The song is dull, her performance of the song is decent but lacking charisma and it's likely to be another non-qualifying year for Portugal. Sadly, as I'd love to see them in the final. Not with this song, though.
The Czech Republic's Marta Jandová and Václav Noid Bárta was the last act of the day with their song 'Hope Never Dies'. I've liked this from the first moment I heard it, and their first rehearsal just made me like it even more. They have great chemistry, and Václav's gravelly voice is fabulous. An easy qualifier to the grand final, and as this is the Czech Republic's first time back at Eurovision in five years, and they have never qualified for the final as a country before, I think everyone is going to be very happy with this performance at semi final 2.
Watch the videos below for more on day 3 of the Eurovision 2015 rehearsals.
And, if you missed day 1 of the Eurovision 2015 semi-final 1 rehearsals, you'll find them here, and a rundown of day 2's ESC rehearsals is here.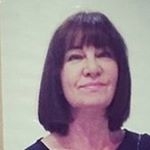 Latest posts by Michelle Topham
(see all)