The romantic slice of life light novel series Days with My Stepsister is finally getting an English language translation, with Yen Press releasing the first volume this week.
It is a light novel series written by Ghost Mikawa and illustrated by Hiten that began with a cute YouTube video series.
Advertising
A light novel series and then a manga adaptation followed not that long after.
Days with My Stepsister, Volume 1 in the light novel series came out in Japanese in January, 2021 with nine volumes currently out, and more likely to come.
English readers will be getting Volume 2 of the series in February, 2024 via Yen Press, so hopefully we will soon catch up to Japan.
An anime adaptation is also now in the works, with Studio Deen (The Seven Deadly Sins: Dragon's Judgement) in charge of anime production.
The Days with My Stepsister plot
Yen Press has this to say about the plot, just in case you missed this wonderful romantic slice-of-life series on YouTube:
When his father remarries, Yuuta Asamura winds up sharing a roof with a brand-new stepsister, who is also the hottest girl in his grade!

But Yuuta and his new sister, Saki Ayase, have no delusions—they both carry trauma from their parents' difficult divorces, and they agree to keep a respectful distance.

As it turns out, however, the two have a lot in common, and slowly, cautiously, they grow closer. But is the emotion blooming between them simple admiration, familial love, or something more?
Advertising
The 200-page English language translation of Days with My Stepsister, Volume 1 (aka Gimai Seikatsu in Japanese) was published on October 24th by Yen Press, with both a paperback and digital version available.
The Days with My Stepsister YouTube channel
If you buy the light novel, I recommend you also watch Ghost Mikawa's YouTube channel about the cute couple.
It is basically a visual novel (see screenshot below) that features the voices of actors Yuki Nakashima (Lisa in BanG Dream!) and Kohei Aamasaki (Haruo in High Score Girl), both of whom are reprising their roles in the upcoming anime, and both of whom are fabulous in this.
The series (which is long and very fun), is subtitled in English, Spanish, Vietnamese and Chinese, so many of you will be able to follow along easily.
You can check out the first episode in the series below.
As for the light novel Days with My Stepsister, Volume 1, you can grab that now via the Yen Press website.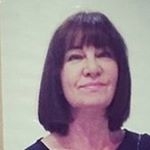 Latest posts by Michelle Topham
(see all)