Yesterday's Repeat Rotation Video was a song from This Mortal Coil called 'Dreams Made Flesh'. It is a song featuring Dead Can Dance's Lisa Gerrard, an Australian singer with a phenomenally ethereal voice that I have loved for decades.
Listening to the song got me thinking about Lisa Gerrard, Dead Can Dance and some of their older tracks, until I came across Dead Can Dance's 'Threshold' — a track I have not heard for several decades.
I have now been listening to that Dead Can Dance piece since early morning as today's Repeat Rotation Video.
'Threshold' is from the world band's 1984 debut album. It is mesmerizing for its insistent drums, haunting music and, of course, Lisa Gerrard's incredible voice.
If you like music that is out of the mainstream, definitely unusual and more than just a little bit 'goth' – you will love 'Threshold'.
You can give the remastered version of the track a listen in the video below for your Repeat Rotation Video today.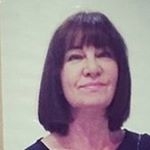 Latest posts by Michelle Topham
(see all)