Surprise, surprise, Dead Island is going MOBA. Yawn
Why does every publisher lately seem to think every game needs to be a MOBA? Case in point, Deep Silver, publishers of Dead Island — who don't seem to have had an original thought in years when it comes to the games they publish — have just announced a Dead Island MOBA, which they're calling a ZOMBA (Zombie Online Multiplayer Battle Arena).
Yep, that's right, Dead Island: Epidemic is in the works.
According to Deep Silver, Dead Island: Epidemic will be free-to-play, it's a MOBA and the game will pit three teams of survivors against each other as well as against the horde of undead inhabiting the island. Let me just say, "Is anyone else sick to the back teeth of zombies? And MOBA's? I could scream".
No word yet on when Deep Silver: Epidemic will be released except to say sometime in 2014 but, chances are, by the time it is everyone else will be sick to death of zombies too. Well, I can always dream.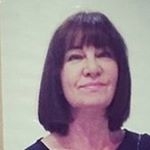 Latest posts by Michelle Topham
(see all)