Death Cab for Cutie was at NPR this week for their Tiny Desk Concerts for the All Things Considered program, and it just made my week.
That's because Death Cab for Cutie has become one of my all-time favorite bands in recent months. Their music just suits my emotions so well.
Advertising
This Death Cab for Cutie NPR mini-concert, though, is gorgeous. The trio, (yes, they are now a trio since guitarist Chris Walla left late last year), sang four songs — two from their latest album Kintsugi — and their performance was beautiful yet so sparse and stark. (And don't you love how Ben Gibbard sings with his eyes closed).
The Kintsugi two are 'Black Sun' (which I've been obsessing over since I first heard it), and 'No Room in Frame' (heart-wrenching). They also sang 'Your Heart Is An Empty Room,' from Plans, and 'Passenger Seat' from Transatlanticism.
And can I say the only thing missing from this entire perfect experience? Ben Gibbard doesn't have a beard. Just sayin'.
Meanwhile, until he grows that beard, buy Kintsugi on iTunes.
Advertising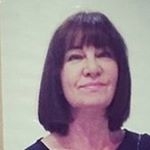 Latest posts by Michelle Topham
(see all)