Death Cab for Cutie sang 'Black Sun' on Jimmy Kimmel Live n Wednesday night, and at an outdoor venue where they absolutely rocked.
'Black Sun' is from their new album Kintsugi, which couldn't be more of a 'break up' album if it tried. The break up, of course, being between Death Cab for Cutie lead singer Ben Gibbard and his now ex-wife Zoey Deschanel.
And if you're not sure 'Black Sun' is about their break up, look at some of the lyrics:
There is whiskey in the water
And there is death upon the vine
There is fear in the eyes of your father
And there is "Yours" and there is "Mine"
There is a desert veiled in pavement
And there's a city of seven hills
And all our debris flows to the ocean
To meet again, I hope it will

How could something so fair
Be so cruel
When this black sun revolved
Around you
Can I say, "Ouch".
Listen to 'Black Sun' below because, regardless of why the song was written or who it's about, it's pretty darn stellar.
And, of course, grab their album Kintsugi on iTunes.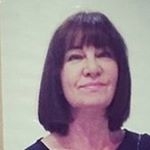 Latest posts by Michelle Topham
(see all)