Death Cab For Cutie's 'Million Dollar Loan' Kicks Off 30 Days, 30 Songs Anti-Trump Campaign and It's Fabulous
Death Cab For Cutie has released the official video for 'Million Dollar Loan', the first song to be released in Dave Eggers' 30 Days 30 Songs Trump-free America campaign and it is all the loveliness you would expect from this fabulous band.
It even includes a Trump look-alike building his own wall, brick by brick.
As for the meaning behind 'Million Dollar Loan', as Death Cab For Cutie's Ben Gibbard explained in a statement:
Lyrically, 'Million Dollar Loan' deals with a particularly tone deaf moment in Donald Trump's ascent to the Republican nomination. While campaigning in New Hampshire last year, he attempted to cast himself as a self-made man by claiming he built his fortune with just a 'small loan of a million dollars' from his father."
"Not only has this statement been proven to be wildly untrue, he was so flippant about it. It truly disgusted me. Donald Trump has repeatedly demonstrated that he is unworthy of the honor and responsibility of being President of the United States of America, and in no way, shape or form represents what this country truly stands for. He is beneath us."
Other artists to be releasing anti-Trump songs during the next 29 days of the 30 Songs, 30 Days campaign include R.E.M., Aimee Mann, and Jim James.
Watch Death Cab For Cutie's 'Million Dollar Loan' below. And then check back tomorrow for Aimee Mann's 'Can't You Tell', the next song in the Trump-free America to be released.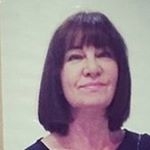 Latest posts by Michelle Topham
(see all)