If you are a fan of the anime series Death Note, and particularly enjoy the Death Note soundtrack, you may want to head over to TigerLab Vinyl and grab that soundtrack on vinyl as soon as you can.
That's because the Death Note soundtrack is now a limited edition vinyl release that is selling fast.
So fast in fact, the Notebook Version of the album, which was still available a few hours ago, has already sold out.
The new Death Note soundtrack comes on a double LP pressed on translucent purple vinyl and in a gatefold package.
The soundtrack itself is a 28-track release, and is part post rock and part orchestral score, or at least that's how TigerLab describes it.
Check out the cover art for the anime soundtrack below, and the double album's full track list below that.
Side A
Death Note
The Event
Light's Theme
L's Theme
Tension
Side B
Shiver
Loneliness
Resonance
Anticipation
Kira Special Investigation Team
L's Theme B
Side C
Hesitation
The Pursuit
L's Friend
Special Investigation
The World of Death Gods
Boredom
Rem
Side D
Death Note Theme
Kyrie
Domine Kira
Teleology of Death
Low of Solipsism
Requiem
Immanence
Dirge
Light Lights up Light
Alert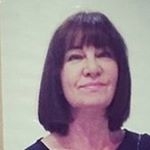 Latest posts by Michelle Topham
(see all)