With less than 12 hours to go before Arkane Studios' action-adventure game Deathloop releases, the developer has revealed the game's launch trailer and, wow, does this action adventure look like amazing fun.
So much fun, apparently, some critics are already calling it a contender for game of the year.
In Deathloop, you play a guy called Colt who wakes up on a beach one morning with no idea of who you are and with no earthly possessions.
The only thing you does know is you can see text floating around in the air that seems to be speaking to you.
Soon the text is telling you about threats to yourself and your life, and warning you are stuck in a 24-hour time loop that you must escape from, but that you must kill eight targets called Visionaries in order to do that.
All eight must also be killed in a single 24-hour loop before the day resets itself. Otherwise, you must start all over again.
Meanwhile, you might want to avoid a woman called Julianna Blake, as she is an assassin who will kill you the second she sees you.
Or, if you do come across her, you need to have the means to kill her. And fast.
Critics are already in love with Deathloop with one calling it "the most perfect video game I've encountered in 2021" and another "a secretly great detective game", as well as a pretty damned stellar shooter.
Watch the just released Deathloop launch trailer, and you will easily see why.
Deathloop itself releases tomorrow for both PC and PlayStation 5.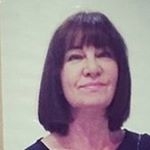 Latest posts by Michelle Topham
(see all)