British singer songwriter Declan McKenna showed up on The Late Show with Stephen Colbert last night to sing his massive hit single 'Brazil', along with one of the best small bands I've seen in a long time.
It's not the first time Declan McKenna has shown up on an American late night talk show, of course, as he appeared on Conan with the same song earlier in the year. But, every time he does a live appearance of this song or any other, it's hard to believe McKenna is still only 17 years old. He has such solid stage presence, and superb live vocals.
Advertising
As for other live performances? McKenna's next is in San Diego on August 4th.
Watch Declan McKenna singing 'Brazil' on Stephen Colbert in the video below. The song is from his four-track EP Liar, which you can grab on all major digital music sites.
Edited: As per usual, Stephen Colbert has deleted the video from his YouTube channel (which is why I do not showcase any music from his show anymore). So, I am substituting a similar performance of Declan McKenna performing 'Brazil' on Conan. Watch it below.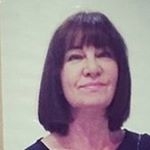 Latest posts by Michelle Topham
(see all)