With the long-awaited Rayark rhythm video game DEEMO II finally releasing this week, it is not surprising we also have more news about the upcoming DEEMO Memorial Keys anime film today as well.
DEEMO Memorial Keys is a full-length anime scheduled to release next month, and is based on the plot of the first DEEMO game.
Today, that film got a new trailer.
A trailer in which anyone who has played the original DEEMO game will immediately realize the plot of DEEMO Memorial Keys is exactly the same as the popular game.
And that is not a bad thing!
That plot goes like this:
A young girl — Alice — falls through a trapdoor and ends up in a strange world where she soon encounters Deemo. A tall, skinny, long-fingered and quite strange all-black character whose way of getting Alice back to her own world is to play a piano that causes a tree to sprout and to grow up towards the trapdoor, which is now in the ceiling.

As the tree grows taller and taller,  mysterious rooms open up for Alice to explore, with even more rooms appearing the larger the tree becomes.

As Deemo and Alice visit new interiors, it becomes uncertain whether Alice will be able to get back to her own world, or if she will be trapped in this strange place with Deemo for eternity.

Especially as Alice has lost her memory, and so has no idea who she is or where she came from.
DEEMO Memorial Keys is directed by Shuhei Matsushita, with General Director Junichi Fujisaku.
Ayana Taketatsu (Nino in The Quintessential Quintuplets) voices Alice.
Along with the trailer, there was also a new DEEMO Memorial Keys key visual released, featuring Alice, Deemo, the mysterious 'Masked Lady', Fragrant Sachet, Nutcracker, and Mirai standing on a winding staircase, while Hans looks up at them from below.
Watch the new DEEMO Memorial Keys trailer, and learn more about DEEMO Memorial Keys at the film's official website.
The film itself — called Deemo Movie: Sakura no Oto – Anata no Kanadeta Oto ga, Ima mo Hibiku in Japan — will premiere on February 25th.
Related: The artwork in the new DEEMO movie trailer is gorgeous — look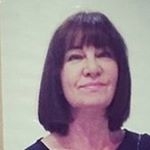 Latest posts by Michelle Topham
(see all)