As a big fan of the Android game Deemo, I have been dying to see more of just what the upcoming Deemo The Movie artwork and animation would look like.
That was made a little easier today when the Japanese publisher Pony Canyon released a second two-minute-plus trailer for the film and, wow, while the artwork is extremely stylized, it looks stunning.
Deemo is based on the Taiwanese video game developer Rayark Games' iOS and Android game.
A rhythm game that was originally released in 2013 in Japan, first on iOS and Android then, two years later, on the PS Vita. The game arrived in the U.S. and Europe two years after that.
Now the popular game has not only spawned the aforementioned Deemo The Movie, but it has just been announced a new manga by Haruki Niwa will also be published in the Comic ZERO-SUM magazine.
Deemo The Movie is being produced by Production I.G. and its subsidiary Signal.MD.
Junichi Fujisaku (Blood+) is chief director of the film as well as co-screenwriter along with Bun-O Fujisawa, with Shuuhei Matsushita (Episode Director for Outbreak Company and YU-NO: A girl who chants love at the bound of this world) as director.
Mebachi (Recovery of an MMO Junkie) is the character designer. The theme song has been written by Yuki Kajiura (Sword Art Online, Fate/Zero), and songs from the game will also be featured in the film.
The Deemo The Movie storyline
The plot of Deemo The Movie follows a little girl called Alice who falls into a strange world through a trapdoor in the sky. A mysterious dark creature called Deemo, a creature with long arms and spindly fingers, catches her and then discovers she has lost her memory.
It is then up to him to send her back to her own world by playing a piano that will grow a tree so that its branches stretch far up into the sky.
As the tree begins to grow, rooms open off the branches and Alice sets off to explore.
Deemo The Movie is due to release sometime in 2021.
For more information on the film, check out its official website. and, of course, watch the just released second Deemo The Movie trailer below.
It really does look like this will be a stunning piece of work.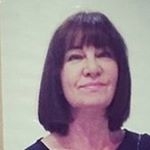 Latest posts by Michelle Topham
(see all)