If you are looking for the most beautiful anime series of fall, 2021, I am nominating the anime short Deji Meets Girl.
That's because every frame in this just 2-minute long anime is stunning, full as it is with vibrant colors, beautifully drawn characters, lovingly drawn tiny details that so stand out, and all of it set against a backdrop of a gorgeously rendered small family hotel by the ocean on Okinawa.
In fact, it is a long time since I have seen an anime this beautiful.
Liden Films (who were also responsible for one of my all-time favorites Poco's Udon World) is responsible for that stunning artwork and, of course, the animation.
Deji Meets Girl Episode 1
While the stunning Deji Meets Girl art style is the first thing that grabs you, the story is wonderful too. Especially when you consider it manages to create a fascinating magical realism situation in under two minutes.
Deji Meets Girl Episode 1 starts off with high school student Maise Higa stuck behind the reception desk of her family's hotel and bored out of her mind.
That boredom doesn't last long, however, as a new guest, Ichirou Suzuki, arrives from Tokyo and is soon downstairs in the lobby asking if she can come and look at his room as there is "something wrong with it".
That something wrong turns out to be a hotel that suddenly seems to end up under the ocean, with fish swimming around Higa and Suzuki as they both walk up the main staircase to his room.
Suzuki then turns to her and asks "Hey, is something like this normal in Okinawa?"
And, there you have it. In under two minutes, you have already been pulled into a situation that has every cell of your body screaming "Whaaaaat?"
Very much à la Studio Ghibli, in other words.
It is also all done so perfectly, with an almost magical way of completely immersing you in the anime's events from the first frame to the last.
Something that is already difficult to do in a 24-minute anime episode, but that is almost impossible in two minutes.
If you are looking for the most beautiful anime series of Fall, 2022, and one that is so incredibly surprising, this is the one I recommend.
It has a wonderful theme song too in Aoi Kubo's 'Otogibanashi no youna Kiseki'.
Unfortunately, for western fans, Deji Meets Girl is incredibly difficult to find on a legal streaming service as both Crunchyroll and Funimation seem to have ignored it.
A tragedy, as it is so so lovely.
Keep your fingers crossed though, and hopefully someone will grab it soon as it would be sad if this wonderful work was not available to a wider audience. Meanwhile, most episodes, including Deji Meets Girl Episode 1, are available on YouTube and, of course, on 'other' sites.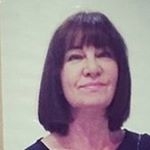 Latest posts by Michelle Topham
(see all)