Korean drama Delightfully Deceitful, Episode 5 continues to captivate audiences
The Kim Dong Wook-led crime drama Delightfully Deceitful, Episode 5 aired last night in South Korea earning a solid rating nationwide while, in Seoul, the drama earned its highest rating yet.
According to figures from Nielsen Korea, Delightfully Deceitful, Episode 5 garnered 4.45 percent of the audience share nationwide.
That is a .27 increase from its previous episode and only 0.10 percent away from its highest rating so far (Episode 1).
Advertising
In Seoul, however, the numbers were even better with the drama's fifth episode earning its highest rating in its run.
That number was 5.22 percent of the audience share in its time slot. An increase of 0.16 from its previously held highest record for Episode 4.
What are international viewers saying about Delightfully Deceitful?
Unfortunately, tvN is still doing a dismal job offering its dramas to international audiences, with only TVING in Korea and U-Next in Japan offering international viewers easy viewing of Delightfully Deceitful.
That being said, enough people seem to have access to each episode of Delightfully Deceitful that there are over 6,000 people who use the Asian drama-focused website My Drama List rating it or commenting on it.
Those people are currently rating the drama 8.2 out of 10 (a high rating from users of the website).
Advertising
Recent posts on the site after Delightfully Deceitful, Episode 5 range from comments about the main leads:
Their chemistry is sooooo good every time they look at each other it feels like they are going to kiss.
to
I don't need to worry about romance…because there is (romance) already😂😂. I love their interacting chemistry, their looking at each other.
yep, more comments about the chemistry between the two leads Han Moo Young and Lee Ro Um (played by Kim Dong Wook and Chun Woo Hee), which quite frankly is some of the best in currently airing Korean dramas.
In other words, if you like a drama with a hint (or more) of romance, Delightfully Deceitful could just be your cup of tea.
Delightfully Deceitful is airing on tvN in South Korea, followed by streaming on TVING.
Its next episode will air tonight at 20:50 (KST).
Check out the preview for the upcoming episode (in Korean) via the official tvN YouTube channel below.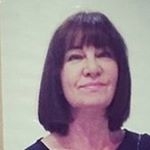 Latest posts by Michelle Topham
(see all)