The Delusional Monthly Magazine's main characters are beautifully designed
The new original TV anime Delusional Monthly Magazine has been announced today, alongside a January, 2024 premiere (not sure I can wait that long!), a first trailer and a key visual.
With the upcoming anime being an original series, however, we obviously do not know much about the plot, the anime's main characters, or the world in which the story takes place. Yet.
With an official Delusional Monthly Magazine trailer being released today, however, two things we have now learned is that the new anime's art style is gorgeous, and that its main characters look as cool as hell.
Those main characters are introduced in the gorgeous first Delusional Monthly Magazine key visual. (see below)
They are then introduced properly in the Delusional Monthly Magazine trailer, along with the voice actors playing them.
Actors who have already played some pretty stellar roles in the last few years in some of the most popular anime series.
Those four main characters and their voice actors are:
Tarou J. Suzuki, who is being played by Takahide Ishii (Ryousuke in Futsal Boys!!!!!)
Jirou Tanaka, played by Kazutomi Yamamoto (Takashi in Why the Hell are You Here, Teacher!?)
Saburou, played by Yuusuke Shirai (Sasaki in Sasaki and Miyano)
Gorou Satou, played by Shunichi Toki (Glenn in Monster Girl Doctor)
The Delusional Monthly Magazine staff
Along with the voice actors, the main staff who will be working on the fantasy anime have also been revealed.
They are Chizuru Miyawaki (Raven of the Inner Palace), who is both directing the anime and the original character designer, Ichigo Umatani, who is the original creator of the work, Hiroko Kanasugi (scripts for The Disastrous Life of Saiki K.), who is in charge of series composition, and Akane Hirota (chief animation director on Komi Can't Communicate) as character designer.
OLM Team Yoshioka (Life with an Ordinary Guy who Reincarnated into a Total Fantasy Knockout) is in charge of anime production.
As for the plot, all the information released so far says this about it:
Delusional Monthly Magazine is set in Most City in an unknown country in a small publishing house that prints a monthly magazine about the most outlandish of things. Everything changes when the staff of the magazine, editor-in-chief Taro, his assistant Jiro and dog Saburo, meet with scientist Goro Sato…
Watch the new Delusional Monthly Magazine trailer below, enjoy the key visual above, and salivate over those gorgeous character designs.
The anime itself will premiere in January, 2024.
My calendar now has a big red asterisk on it, as this one looks beautiful.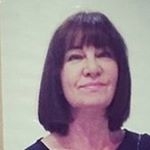 Latest posts by Michelle Topham
(see all)