I like Demi Lovato. She's incredibly talented, has a beautiful voice, does her own thing and, oh yes, she is overflowing with self-confidence. Even though she's gone through a lot with drug and alcohol addiction, an eating disorder and, of course, all the abuse that is still constantly being thrown at her on the Internet even today.
So, I loved this Billboard video of Demi Lovato at the iHeart Radio Fest 2015 talking about her new album Confident. It's an album she's rightfully proud of, (have you heard her single 'Cool For The Summer'? It's fabulous), and it's an album she is hoping will help empower women — teaching them it's okay to be confident and sure of yourself.
As Lovato says, "There is nothing wrong with embracing who you are. What's wrong with being confident is the hook on my new single 'Confident' and, for me, I'm not afraid to have attitude on this album, or just to be able to say what I want".
You've got to admire a singer like that. After all, so many young girls and women are taught to not stand up for themselves and that having confidence is a bad thing when, in reality, both are so far from the truth. So it's nice to see Lovato telling them otherwise.
Personally, I think she' is a great role model, and it is a great pity more singers are not like her.
Listen to Demi Lovato talking about empowering women and, of course, about her new album in the iHeart Radio Fest 2015 video below. Her new album Confident will be released on October 16th.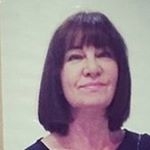 Latest posts by Michelle Topham
(see all)