Will Democracy 3 be the best political strategy game in 2013?
The upcoming political strategy game, Democracy 3, which is currently in beta, is basically a re-skin of Democracy 2 but with a lot more gameplay options — more politics types, more decisions to make, more detailed focus groups and a whole host of new situations you'll come across. You'll also get to play as one of six real countries, a feature that was missing on the previous game where made-up countries were your only choices.
As I have a degree in Political Science and am obsessed with politics, I'm incredibly interested to find out what Democracy 3 is like, so was happy to find a new Let's Try Democracy 3 video from one of my favorite Let's Players, Quill18 (see video below).
Advertising
In it, he goes through an hour's worth of gameplay and, after watching it, I have to say Democracy 3 is probably the best political strategy game to come along in a while. Then again, there really aren't that many of them, unfortunately.
What is Democracy 3?
Just like in Democracy 2, it's a political strategy game where you play as a president or a prime minister and balance the needs of your constituents against the needs of corporations, fellow ministers or congressmen, religious groups, lobbyists and the like. All while making sure the tax system is fair, and that education, health care, the military and public transportation (just to name a few of the things you'll have to worry about) are getting the funding they need.
In Democracy 3, you get to play as president or prime minister of the United Kingdom, the US, France, Germany, Canada or Australia.
A bit bland and white overall as wouldn't it be nice to play as Thailand, China, Zimbabwe or Argentina? Still, for a game developed by an indie developer, I guess having six countries to choose from, with all the research that obviously required, I can't really complain.
Pre-release beta of Democracy 3
Quill18, by the way, is just playing the press pre-release beta, so while watching the video be sure you realize the game will probably be a lot more fleshed out by the time it's finished. So far, though, it looks pretty awesome and I'll be buying it.
Advertising
How about you?
By the way, if you haven't played Democracy 2 (which is the best political strategy game I've ever played), you really should try it. You can currently buy it at Positech's website (they're the developer), and you can also download a demo before you do.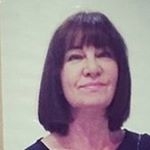 Latest posts by Michelle Topham
(see all)