The upcoming anime series I'm Quitting Heroing just looks more and more intriguing every time a new promo piece is released for the show.
Today, and following on from the Leo Demonheart video released earlier in the month, it is a Demon Lord Echidna character trailer that makes the characters in the anime look so incredibly cool.
Like the Leo video, the Demon Lord Echidna character video is narrated by cat-eared Lili (played by Hitomi Owada), who is dying to tell us just how hard the Demon Lord works, and just how much she cares about rebuilding her kingdom.
So much so, Echidna (played by Hitomi Ōwada) won't be rejoining the demon world any time soon.
Especially as she is looking for soldiers to fight for her. And, by the way, are you interested in joining her army?
The plot of I'm Quitting Heroing
The I'm Quitting Heroing anime is based on the light novels by Quantum and illustrated by Hana Amano (available through Book Walker), and tells the story of Leo Demonheart, who saved the world by defeating the Demon King's Army.
But, too overpowered for the world of humans so ultimately exiled, he decides to work for the Demon King's Army. After all, even if you defeat an army and a kingdom, it doesn't mean you shouldn't help them rebuild later.
The only problem is, while he doesn't mind helping Echidna, he can't tell her that he was the one that destroyed her kingdom in the first place.
I'm Quitting Heroing is directed by Yuu Nobuta (High School Fleet) and Hisashi Ishii (Kuma Kuma Kuma Bear).
Shigeru Murakoshi (To The Abandoned Sacred Beasts) is responsible for series composition,  and Yuki Nakano (Boku no Tonari ni Ankoku Hakaishin ga Imasu) is adapting the character designs from the light novel series for the anime.
Animation production is by EMT Squared (Kuma Kuma Kuma Bear).
The anime is due to premiere in April, 2022.
Watch the short Demon Lord Echidna character video, then tell me she isn't adorably cute!!!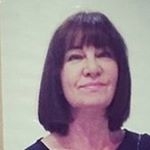 Latest posts by Michelle Topham
(see all)