So this is pretty insane news coming out of Japan.
According to the Japanese tracking site Oricon, for the first time ever, this past week one manga has taken the top 22 spots out of the top 30 on the Oricon best-selling manga chart.
Advertising
Of course, that manga could only be Demon Slayer: Kimetsu no Yaiba — an already enormous hit for both the manga writer, Koyoharu Gotouge, and for the anime series based on the manga and the music featured on it.
Oricon also announced volume 22 of Demon Slayer: Kimetsu no Yaiba (see artwork above), which was released in Japan on October 2nd, sold approximately 326,000 copies between October 19th and October 25th.
This put volume 22 of the celebrated manga series in the #1 position for the fourth week in a row.
As far as the entire Demon Slayer: Kimetsu no Yaiba manga series goes, the 22 volumes released so far have sold more than 90.5 million physical copies, as well as a large number of digital sales. (article continues below…)
LiSA's 'Homura' music video reaches over 12.5 million views — Demon Slayer still killing it!
Advertising
Volume 23 of the series is also due for release on December 4th in Japan, so it could very well be in just over a month's time, Demon Slayer may be taking up 23 of the top 30 spots on the sales chart.
And just to point out how astounding 90.5 million physical copies of the manga actually are, there are approximately 126.5 million people living in the country.
That means there has been one copy of Demon Slayer: Kimetsu no Yaiba sold for about 75% of them.
It is also fair to say, if Oricon reports certain sales figures, they are actually likely to be even higher. This is due to the company not including digital sales of manga, nor reporting sales from certain sellers.
Meanwhile, the movie based on the manga series — Demon Slayer: Mugen Train is also breaking records at the Japanese box office with more than $102 million in ticket sales in just the first 10 days of release.
And, of course, Japanese singer LiSA is also smashing records with her songs 'Gurenge' and 'Homura' — both songs from the Demon Slayer anime franchise.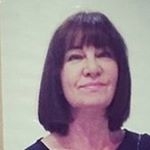 Latest posts by Michelle Topham
(see all)