Early Access for the Digital Deluxe Edition of the action adventure game Demon Slayer -Kimetsu no Yaiba- The Hinokami Chronicles has just kicked off for those who pre-ordered the game and, along with it, a new English language launch trailer.
In it, you'll hear The Hinokami Chronicles game features the original anime voice cast, so Tanjiro sounds like Tanjiro and Nezuko sounds like Nezuko. In both Japanese and English.
All the actors in the anime series will also reprise their roles, so the drama in the game will really come to life.
As if that wasn't enough, The Hinokami Chronicles features both arena battles and boss battles that include a huge number of characters from the anime series, with both single-player and online PvP available.
The Demon Slayer — The Hinokami Chronicles is also due for three updates soon after launch, which will add more playable demons to the game, as well as a 60FPS performance mode.
Related: The upcoming Demon Slayer game looks AMAZING — watch the adventure mode trailer!
In other words, developer CyberConnect2 and publisher SEGA are really going to make sure you love this game.
Check out the Demon Slayer -Kimetsu no Yaiba- The Hinokami Chronicles launch trailer below, then head to Steam to grab the game if you haven't already.
The soon-to-be-hit action adventure game itself costs 69,99€ on Steam, Early Access is live now for those who pre-ordered. The Hinokami Chronicles itself will release in full on October 15th.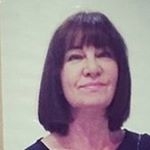 Latest posts by Michelle Topham
(see all)