Just in case you're as slow as me when it comes to finding English language versions of Japanese anime songs, I'm introducing you to the LeeandLie YouTube channel today and, in particular, the Demon Slayer: Kimetsu no Yaiba's 'Gurenge' English version.
Originally sung in Japanese by LISA, the 'Gurenge' English version has been uploaded to YouTube by an American singer called AmaLee.
A singer who has made a massive career of singing Japanese anime songs in English over the last eight years.
AmaLee, aka Amanda Lee, currently has over 1.5 million subscribers to her YouTube channel, and almost 585 million listens to her videos.
Not only that though, since she first began uploading her English covers of anime songs, AmaLee has also provided English voice acting for characters in a huge number of anime series, including K-On!! (Ushio Oota),  Zombie Land Saga (Junko Konno), Black Clover (Luca), and the new version of Fruits Basket (Yuki Soma (child).
She has also voiced characters for  video games. and provided theme songs for them.
In addition, AmaLee has released 10 studio albums of her Japanese anime cover songs with Nostalgia VI, her latest album, being released in March this year.
Now personally, I usually like listening to the original Japanese anime songs more than I do cover versions, as I like the emotion that is behind them even if I don't understand the language they are sung in. To some extent, the mystery of the language adds to the emotion for me.
But, I have to admit, I do like AmaLee's anime song covers. A lot.
Her voice is beautiful, she gets the exact same emotion in her vocals as you will hear in any original song, and the English lyrics she writes are far more beautiful and make a lot more sense than the lyrics you will see translated by other cover song singers.
Throw in that her videos are also absolutely gorgeous, as she includes all the English lyrics along with stunning artwork throughout, and watching AmaLee's videos is as pleasurable an experience as listening to them.
To see what I mean, listen to AmaLee's Demon Slayer: Kimetsu no Yaiba's 'Gurenge' English version in her video below, and check out that gorgeous artwork.
Then, of course, head to her YouTube channel and subscribe, as she releases new cover songs several times a month.
Related reading: And, of course, check out our added-to-several-times-a-week list of Best Anime Songs here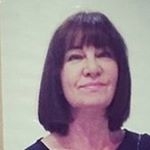 Latest posts by Michelle Topham
(see all)