If you ever had any doubts the Demon Slayer anime would keep up its remarkable success, those doubts should be shattered after the box office success of the Demon Slayer: Mugen Train movie since its release in Japan just 10 days ago.
Because that movie has just become one of the biggest success stories in Japanese movie history over the last few days after Demon Slayer: Mugen Train earned over $37M this weekend, giving it a total of $102 million (¥10,754,232,550) in ticket sales in just a week and a half.
Prior to that, the most successful movie in Japan in its first 25 days of release was Studio Ghibli's Spirited Away, which earned that studio $10 million.
Demon Slayer: Mugen Train smashed that record in just 10 days — smashed it by more than 10 times. An astonishing achievement!
Of course, Demon Slayer: Mugen Train still has a ways to go before it beats Spirited Away's ultimate achievement — that of earning over 30 million yen at the Japanese box office.
At more than a third of the way there already, though, in just over a week, it seems the makers of Spirited Away should probably be nervous.
Especially as Demon Slayer: Mugen Train shows little signs of slowing down by much.
What is Demon Slayer: Mugen Train?
And, just in case you are not yet familiar with the movie Demon Slayer: Mugen Train — here is what you need to know.
Demon Slayer: Mugen Train is a follow-up to the massively successful 2019 anime series —  Demon Slayer: Kimetsu no Yaiba — and to the manga series written and illustrated by Koyoharu Gotōge the series was based on.
The movie was directed by Haruo Sotozaki, who was also the director of the original anime series. It was produced by Ufotable (Fate/Zero), with the original cast of the series reprising their roles.
The storyline has protagonist Tanjiro and the Demon Slayer corp investigating the disappearances of a number of people aboard a train, but walking into a trap instead.
Demon Slayer: Mugen Train theme song — LiSA's 'Homura' (

炎

, Flame)
It is also not just the movie that has been so successful as the opening theme song — LiSA's 'Homura' — has seen enormous success as well.
The single charted at #1 on Oricon's weekly single chart for the October 12-18 week, and the music video for the song has already reached 21 million views just two weeks after its upload.
A one-take live performance of 'Homura' LiSA gave has also racked up more than 11 million views in less than 10 days.
Demon Slayer: Mugen Train will be hitting movie theaters in the west in 2021.
Until then watch the trailer to see what all the fuss is about.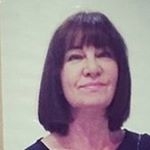 Latest posts by Michelle Topham
(see all)