Denmark entry Lighthouse X's  'Soldiers of Love' is one of best songs at Eurovision 2016
Since the first Eurovision 2016 songs started being released a couple of months ago, I've been involved in an ongoing 'bitch fest' with several friends as, for the most part, the vast majority of ESC 2016 songs have been abysmal this year.
In the last couple of weeks, though, we have finally been getting good songs from the likes of San Marino, the Czech Republic, Estonia, the Netherlands, Germany and Slovenia. And, even though it was chosen a few weeks ago at the Dansk Melodi Grand Prix 2016, Denmark finally added their song's video to the official Eurovision YouTube channel today
Sung by the Danish boy band Lighthouse X, the song is called 'Soldiers of Love' and it is upbeat, fun, catchy and has a memorable melody I've been humming continually since I first heard it.
Plus, unlike quite a few of the other ESC artists this year, Lighthouse X has fabulous stage presence and they can actually sing live. And sing damn well.
All I can say is I'm looking forward to seeing Lighthouse X perform 'Soldiers of Love' live at Eurovision 2016 as it's one of my favorite songs and, I'd say, an easy entry into the final.
They will sing the song first during the Eurovision second semi-final on the 12th May.
Meanwhile watch them below and enjoy the energy.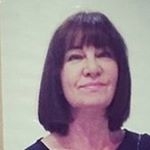 Latest posts by Michelle Topham
(see all)