The utterly abysmal anti-piracy software Denuvo has finally been removed from Marvel's Avengers as part of the new patch just out this week and, frankly,  I couldn't be happier.
Of course, Denuvo was removed without any fanfare on the part of publisher Square Enix or developer Crystal Dynamics but, without Denuvo, it is likely many gamers will see vastly improved Marvel's Avengers gameplay almost immediately.
After all, the anti-piracy addition to the game does nothing for the vast majority of gamers who just want to play the damned game, but slow it down.
I booted Marvel's Avengers this morning after the latest patch went live and, yep, it was markedly faster than before.
As Denuvo also destroyed my experience playing Rage 2 via Steam (until Steam removed it a few days after release), and Doom Eternal was also dreadful, until id Software finally responded to our complaints and removed it from their game as well, I couldn't be happier with the change.
The latest patch for Marvel's Avengers is a pretty big 1.8GB, but gives us some decent additions to the game.
Things like Multiplayer Mission Chains (there are two of them) and Fragment Extractors, which increase the number of fragments you can get, as well as bug fixes and art and animation improvements.
It also includes a new cosmetic suit —  Black Panther Outfit for T'Challa — which is up in the Marketplace for purchase.  You can check out what it looks like in the video below.
Meanwhile, get more information on the gamut of additions, removals and bug fixes via the new patch on Steam, and then join me in thanking Square Enix and Crystal Dynamics for listening to us about Denuvo.
As for Denuvo, I am pretty much resigned to in future never buying a game whose developers insist on using it as, man, I don't need the aggravation.
Yep, I'm talking to you, Square Enix.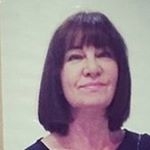 Latest posts by Michelle Topham
(see all)