Every year, it seems like there are more and more upcoming movies I add to my list of There's No Way I Can Miss Them, but this year so far it's ridiculous. I'm now adding at least five movies a week; meaning by the latter half of the year I'll rarely emerge from the darkened depths of a movie theatre if I'm going to see everything.
The latest movie to go on that list is Denzel Washington's upcoming action thriller The Equalizer. It's an adaption of the 1980s smash hit TV series starring British actor Edward Woodward, but let's just say it's a lot more brutal. A quick peek at the video trailer below will prove that.
Denzel Washington plays Robert McCall. A seemingly politely mannered man who works as a home improvement warehouse manager. But outside of work he's an 'equalizer' – a person who sees people becoming the victims of others and does something about it to help them.
That something usually involves extreme violence and sometimes death (yep, The Equalizer is apparently going to be hardcore and definitely not for the squeamish), and might add a fair bit of rough to Denzel's gentleman-like image. Hey, I'm for all that.
As long as The Equalizer does well (and it should), there could be plans for a sequel  as well. Although, as MTV reports, it may not star Denzel Washington as he generally doesn't do them.
Still, The Equalizer looks like it's going to be such an amazing movie, who knows? Maybe Denzel will change his mind on this one?
Meanwhile, watch the new video trailer for The Equalizer below. It will be out on September 26th. Just be prepared to be disturbed.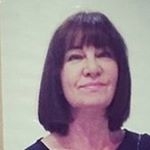 Latest posts by Michelle Topham
(see all)