The X Factor's host, Dermot O'Leary, has announced he's leaving the show after eight years to pursue other opportunities.
O'Leary said about his departure, "You're about to be the conductor on the most brilliant, runaway train in showbiz. Good luck you'll love it!". Yep, that pretty much describes The X Factor. That's for sure.
Dermot O'Leary has also been one of the few celebrities at the top of the pile to replace Top Gear's Jeremy Clarkson, after Clarkson's contract was not renewed by the BBC last week, but no word yet on if that is going to happen. So, all anyone can say is O'Leary leaving The X Factor at this point in time is just a coincidence.
We'll see what transpires for him next.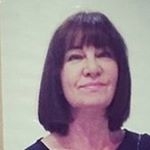 Latest posts by Michelle Topham
(see all)