While there are a slew of anime genres I love, you can guarantee I will watch any anime starring one of my favorite Japanese voice actors.
Actors like Tōru Furuya, who played one of my all-time favorite characters, Zen Kirishima in Sekaiichi Hatsukoi, and is now starring in the soon-to-be released Detective Conan spin off — Detective Conan: Zero's Tea Time.
This week, Detective Conan: Zero's Tea Time (aka Meitantei Conan: Zero no Tea Time) got a new trailer, and an announcement that the anime will be airing worldwide via Netflix.
Great news, as that exposes the anime series to a potentially bigger audience than on streaming sites like Crunchyroll.
The fabulous Tōru Furuya is reprising his role as freelance detective and part-time waiter Tooru "Zero" Amuro in the anime, which is why you can also hear his voice-over in the just released Detective Conan: Zero's Tea Time trailer. (Watch below).
Detective Conan: Zero's Tea Time is based on the manga of the same name by Takahiro Arai.
The anime itself is due to premiere in Japan on April 5th, with Netflix streaming it worldwide starting in July.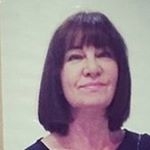 Latest posts by Michelle Topham
(see all)