While Blizzard Entertainment's upcoming Diablo 2: Resurrected looks like it could be a pretty stellar remaster of the popular RPG, at least from game footage that has come out so far, fans will still be disappointed with some things still missing from the game.
One of those is something co-developer of the game Vicarious Visions' Kevin Todisco confirmed on Twitter today — Diablo 2: Resurrected won't have Nvidia DLSS support — not at launch anyway.
Todisco posted his tweet after a fan excitedly tweeted Diablo 2: Resurrected was arriving this week with Nvidia DLSS support.
The graphics lead at Vicarious Visions replied not long afterwards, saying "Won't be available right at launch, unfortunately".
Related: Diablo 2: Resurrected 'Druid trailer' shows some of the class's fabulous skills
He then went on to explain there wasn't a specific timetable for when Nvidia DLSS support would be announced for Diablo 2: Resurrected either, but did advise the fan to "stay tuned".
A shame for those looking forward to playing the RPG with the boosted frame rates, gorgeous images and high performance gaming Nvidia DLSS offers, and that would look amazing in this game.
But, it seems, they do have something to look forward to as well.
Meanwhile, Diablo 2: Resurrected will release tomorrow for Xbox Series X/S, Xbox One, PS4, PS5, PC and Nintendo Switch, and there is enough in the game to keep fans more than happy for quite a while.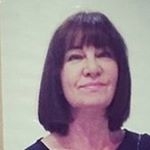 Latest posts by Michelle Topham
(see all)