Diablo 3's 'Rise of the Necromancer' trailer has some pretty hand-drawn style artwork
The new Diablo 3 Rise of the Necromancer cinematic trailer that has just been released by Blizzard certainly has some pretty hand-drawn style artwork. Even if it is just static images.
The Diablo 3 'Rise of the Necromancer' cinematic was released yesterday as the new character class is going to be coming out alongside the new content in the upcoming Patch 2.6.0.
A patch that will give you some cool new cosmetics, two extra slash tabs, and two more character slots.
As for Diablo 3's Necromancer, this new playable character class is the seventh one in the game, and has a ton of skills that are going to make it hard to beat once you're leveled up.
These skills include Bone Spikes,  Siphon Blood and Grim Scythe, which all have some pretty major abilities.
The best one, though, has to be Army of the Dead, which will allow you to summon an entire army of dead things to fight by your side.
For more on the Necromancer's skills, check out the in-depth Blizzard blog post on the subject.
Be aware, though, the character is still in beta, so depending on how it fares it's likely to have a fair few number and functionality changes before it finally releases.
As for when we're likely to see the Diablo 3 'Rise of the Necromancer' pack? Blizzard hasn't been forthcoming with that date as yet but, as Necromancer is now in beta, hopefully, it will be soon.
Meanwhile, watch the Necromancer campaign cinematic in the video below — the female version (there's a male version too). And tell me that you don't think that artwork is gorgeous.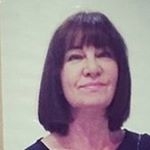 Latest posts by Michelle Topham
(see all)