The amazing, phenomenal, fabulous, astounding, astonishing and hilarious Diane Keaton was on The Ellen Show this week, where she not only talked about getting married to Channing Tatum (yes, apparently she has a crush on him, regardless that he's already married), she also gave the funniest answers to Ellen's 'Yes or No' questions.
Advertising
When asked what was the sexiest part of a man, Keaton immediately responded "His thing", complete with hand gestures, which of course sent Ellen into convulsions.
Keaton also said she'd never seen a ghost, she'd never gone skinny dipping in a hotel pool and seemed quite confused about The Mile High Club.
And, of course, try not to laugh at her response to the question if she'd ever been on a nude beach (I couldn't do it. I howled).
Watch Diane Keaton responding to Ellen's 'Yes or No' questions below. She's so cute and funny.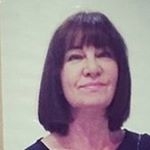 Latest posts by Michelle Topham
(see all)