Now, I don't feel bad about my obsession with Conchita Wurst after I just watched the gorgeous Diane Kruger on The Tonight Show with Jimmy Fallon as, apparently, Diane Kruger is obsessed with Fran Drescher. Yes, that Fran Drescher. ('The Nanny', for those of you that didn't have the weird retro TV show taste the rest of us did). She can even do the funny Drescher laugh and the "Mr Sheffield" catchphrase brilliantly.
Sweetly, it gets even cuter, as Diane also admitted her favorite celebrity crush of all time is actor Don Johnson (boy, they must watch bizarre TV shows where Diane is originally from – Germany, by the way).
Watch Diane Kruger talk about Fran Drescher and see what cute gift Jimmy Fallon then gives her as a birthday gift in The Tonight Show video below.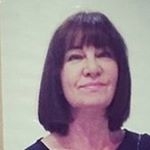 Latest posts by Michelle Topham
(see all)