Diary of Our Days at the Breakwater Episode 4 coming soon
Now I have to admit, I have not yet watched the Diary of Our Days at the Breakwater anime series. It is one of my most looked forward to anime this season but….as I like to binge watch most anime series I do watch, I'm waiting until every episode has been released.
Then I'll watch it all in an evening.
That is why I am even happier the production team for Diary of Our Days at the Breakwater (aka Afterschool Embankment Journal aka Houkago Teibou Nisshi) has announced the next episode of the series — Episode 4 — will be airing on July 7th, both in Japan and on streaming services overseas.
The anime originally premiered on April 7th with Episode 4 being planned to air on April 28th. That was then postponed due to COVID-19 and various shutdowns in Japan.
Diary of Our Days at the Breakwater is directed by Takaharu Okuma (Strawberry Marshmall0w), Katsuhiro Kumagai (Gabriel DropOut) is character designer and Fumihiko Shimo (How Heavy Are the Dumbells You Lift?) is in charge of series composition.
It stars Kanon Takao (Latina in If It's For My Daughter, I'd Even Defeat a Demon Lord) as Hina Tsurugi, Natsumi Kawaida (Cindi in The Magnificent Kotobuki) as Natsumi Hodaka, Satomi Akesaka (Reina Suzuki in Wake Up, Girls!) as Makoto Ohno and Yu Sasahara ((Akari Amano in Ms. Vampire Who Lives in My Neighborhood) as Yūki Kuroiwa.
Diary of Our Days at the Breakwater follows first-year student Hina Tsurugi who moves to a new town with her parents.
Tsurugi has little interest in outdoor activities so, when she finds out she needs to join a club at her new school, she decides to join the Handicrafts Club.
But, after an incident with an octopus that results in her being invited (press ganged?) to join a fishing club by one of the older girls at the school, Tsurugi soon finds herself dealing with the fish and other marine creatures that kind of freak her out.
Mark your calendars as Diary of Our Days at the Breakwater, Episode 4, will finally be airing on July 7th.
Yay!
Related: Diary of Our Days at the Breakwater get adorably cute new visuals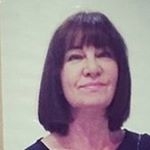 Latest posts by Michelle Topham
(see all)