One of the anime theme songs definitely not getting as much love this summer as it should is Diary of Our Days at the Breakwater's ending theme song — 'Tsuri no Sekai e' (釣りの世界へ)" by Umino Koko Teibobu.
Also known as Hōkago Teibō Nisshi, the anime series Diary of Our Days at the Breakwater actually has both a superb opening and ending theme, but it is the show's ending theme I am most in love with.
Tsuri no Sekai e' by Umino Koko Teibobu starts out with a cool jazz-like piano intro that quickly morphs into one of the catchiest songs in anime this year.
The girls' vocals are adorable, the melody is absolutely addictive, it has a couple of upbeat piano interludes that just make you want to dance and, once the song descends into that free-for-all of joyful laughs, shouts, screams and cries towards the end, it will make you smile.
Vocals are by the cast of the anime —  Kanon Takao (aka Hina Tsurugi), Natsumi Kawaida (aka Natsumi Hodaka), Yu Sasahara (aka Yuuki Kuroiwa) and Satomi Akesaka (aka Makoto Oono).
The anime itself is currently streaming on Funimation with just two more episodes to go before the first season concludes.
Tsuri no Sekai e' can be downloaded on iTunes.
Listen to Tsuri no Sekai e' by Umino Koko Teibobu below, and I'll bet you can't get through it without wanting to get up and dance around your living room.
In other words, can't you easily tell why that song deserves a place on our Best Anime Songs list?
It's just so damned fun!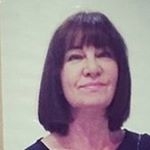 Latest posts by Michelle Topham
(see all)