Did Charlize Theron wear a fat suit for  her new movie Tully
Actress Charlize Theron was one of the guests on The Ellen Degeneres Show today (Wednesday, April 25th), and confessed that was not a fat suit she wore in various scenes in her latest movie Tully.
Instead, the 42-year-old South African actually gained almost 50 lbs for the role. Something she admitted was a little tough to do. Especially when she had to lose it later.
"The film deals with what parenthood looks like today and….it's so insane to me that we live in a time where we share so much information. We share the medication we take. Whether it's through social media or whatever. But, for some reason, when it comes to parenting there is still so much stigma around it, and we just don't talk about a lot of stuff that parents go through. And so it's strange. I did this, yes, but mothers do this every day. They get pregnant, and they gain all that weight, and it takes them a year and a half to lose it and, if they don't, they get judged."
Theron went on to say about the 50 lbs weight gain, "I feel like I had to do it for the film. If I was going to play a mother who was having her third child, I felt a responsibility to that. And I think as myself, as an actor, I wanted to feel as much of it as I possibly could."
Charlize Theron also talked about what she ate to gain all that weight and how, because it was processed food, it actually made her feel quite depressed. Something many Americans feel on a daily basis due to the highly processed junk food diet they eat.
Watch Charlize Theron talking about "not a fat suit", and gaining 50 lbs for Tully in the Ellen DeGeneres video below. And yes, she has already lost all that weight and looks stunning.
Tully, which stars Theron, Ron Livingston, Mackenzie Davis and Mark Duplass,  is due to be released in the U.S. and further afield on May 4th, 2018.
Related: Charlize Theron tells Howard Stern it took her years to come to terms with her mother shooting and killing her father when she was a teen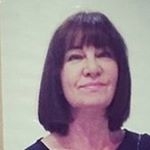 Latest posts by Michelle Topham
(see all)