Did Harry Styles audition for Han Solo role? Ooohhh I think he may have
The brilliant British talk show host Graham Norton started a new segment on his show last week — "The Deadpan Challenge". A segment in which Norton reads out some of the crazy gossip that has been said about a particular celebrity, and then sees what the celebrity's face looks like to guess if it's true. Norton's 'victim' this week? Singer Harry Styles.
And a segment that very much looked like it was leading up to the all important question "Did Harry Styles audition for Han Solo role?"
The segment started off, though, with so innocuous but funny questions about Harry Styles gossip many of us have already heard.
Including, "You took a carrot cake to a Fleetwood Mac concert?" Result? Yes, he did. He loves carrot cake. And he loves Fleetwood Mac too.
"You and Liam got chlamydia from a koala bear?" Styles just looked pained and adamantly shook his head "No". Then added, "I'd like to confirm, that's not true".
And the weird one. "You were thinking of becoming an estate agent?" (a real estate agent, for you Americans out there). Harry Styles just laughed.
But the best one of the night?
Did Harry Styles audition for the Han Solo role in the upcoming Star Wars movie Episode IX, which will start filming this year?
And from the look on Styles face when he was asked, it's no wonder Graham Norton immediately said "Oooh that  might be a yes".
Watch Norton's video below and check out Harry Styles' face to see if you think he could be Han Solo in the next Star Wars movie as well.
Me? I'm kinda convinced he at least auditioned for the part. I mean, come on, they even have the same initials.
And then, while you're at it, be sure to also check out Styles' fabulous live performance of his new single 'Sign of the Times' on SNL last week. It's quite impressive.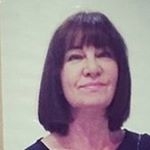 Latest posts by Michelle Topham
(see all)