YouTube sensation Tyler Oakley was one of the contestants in The Amazing Race last month, and has just arrived back in the United States from his month long trip. Of course, as soon as he did, he was back on his usual busy schedule with another appearance on The Late Late Show with James Corden.
And while there, Corden spent much of Tyler's segment asking him over and over again "Did you win The Amazing Race?" which, of course, Tyler can't talk about. Because, if he did win The Amazing Race and spilled the beans before the show aired, then he'd forfeit the prize money.
Didn't stop James from asking him, though.
But what I loved was Tyler's funny response. After being asked a few times, he finally stopped Corden by saying, "Babe. You'll know when I take you out on our date, and it depends on where we go. Then you'll know".
Because, apparently, not only does Tyler Oakley get to appear on James Corden's show, he gets to take him out on a date next week as well. I'm jealous.
Tyler Oakley's partner on The Amazing Race was fellow YouTuber Korey Kuhl. Other YouTubers on the show include Burnie Burns, Ashley Jenkins, Erin White Robinson and Joslyn Davis. The show will begin airing in February, 2016.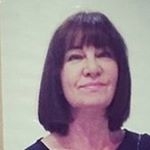 Latest posts by Michelle Topham
(see all)