Continuing on with my All Things Conchita Wurst All the Time (I'm obsessed, what can I say?), I wanted to give loyal Conchita Wurst fans (and new ones, of course) a heads up about the German-language Napster Fan Awards (Napster Fan-Preis) currently being run online by Napster Luxembourg. That's because Conchita is one of the musicians competing for the award and, as a huge fan, of course I want her to win.
That's also why I'm here to tell you, if you haven't voted for Conchita Wurst in the Napster Fan Awards yet (if not, why not? Just joking), here are the steps you need to take to do that.
Instructions for Voting for Conchita Wurst in the Napster Fan Awards
First – the website is all in German. With a few quick instructions from me, though, there's no reason why you shouldn't be able to vote for Conchita in the Napster Fan Awards and help get her into the number 1 spot (she's currently at number 6, but climbing).
Second – Click on this link – Napster Fan Awards – which will take you to the website. Once there, click on the Napster logo at the top of the page. That will take you to the page where you can register.
Third – Click on the box that says 'Zum Voting'.
Fourth – At number 1 'Anmelden', you can register with your email address or Facebook account. I registered with my Facebook account as they delete all that information once the competition is over.
Fifth – Once registered, click on 'Zu Den Einzelkunstlern' and that will take you to the screen to vote for individual artists (the one for bands is the 'Zu Den Bands' choice). Conchita is halfway down the page in alphabetical order. Click on the heart underneath her picture and voila (don't know how you say that in German?), you've voted for her.
Sixth – Vote every day. You are allowed to vote once a day for one individual artist and one band. Voting continues until August 26th at 11pm, when the competition closes. You must be 18 to vote, or with the permission of your parents.
Thank you for voting. I appreciate it. The people at the official Conchita Fans Facebook Page appreciate it. And I'm sure Conchita herself appreciates it too. Plus, she'll appreciate it even more if she wins!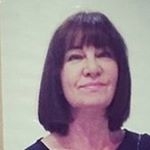 Latest posts by Michelle Topham
(see all)