The Bandai Namco survival strategy RPG Digimon Survive's opening movie finally showed up on YouTube yesterday, after it was showcased at Anime Expo 2019 earlier in the month.
The 3:27 minute video helps take the edge off the disappointment many of us are feeling after learning the release of the expected-this-year Digimon Survive has been delayed until 2020.
The announcement of the delay was made on Twitter by producer Kazumasa Habu, who explained:
Regarding Survive, the planned release date has been changed to 2020 because of a reorganization of our game development structure. Sorry to keep you waiting.

Once again, I feel deeply the hardships of game development… We will continue to develop the game in order to make it a good product, so please look forward to it."
The Digimon Survive opening movie shows a news anchor talking about an earthquake earlier in the day, and then strange weather patterns and events emerging in the area. It then moves to Takuma Momozuka, Minoru Hyuuga, Aoi Shibuya, Saki, and Shuuji at school getting ready for an extra-curricular trip.
As the group leaves the school, we hear the sound of a ghostly voice singing and the image of a young girl silhouetted in a window on the second floor of the building.
The camera then switches to the upstairs classroom where we see the girl stroking the head of a boy, who is slumped over a desk, as she continues to sing her ghostly song.
Watch the Digimon Survive opening movie in the video below, and enjoy that gorgeous animation and spooky beginning to this highly-anticipated game.
Digimon Survive itself will be released on PS4, Xbox One, Switch, and PC sometime in 2020.  
Learn more about it on the Bandai Namco Entertainment website.
Related: The Ninja Box anime series coming to various online platforms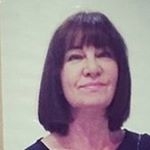 Latest posts by Michelle Topham
(see all)