It has been a long time since the Digimon Survive opening movie was released to promote the Bandai Namco survival strategy RPG. A game that was projected to be releasing in 2020.
So long in fact, I had completely forgotten Digimon Survive was even a thing, as the game's release has been delayed so many times since then.
That is, until today's news of the Digimon Survive release finally being set for July 28th and 29th.
According to Bandai Namco, Digimon Survive will come out on PlayStation 4 and Switch on that day in Japan, with the PS4, Switch, Xbox One and PC versions coming out worldwide the day after.
The game will also be playable on PlayStation5 and Xbox Series X|S.
The news of the Digimon Survive release came via a Producer Update video on the Bandai Namco Entertainment America YouTube channel. (Watch below)
In it, producer Kazumasa Habu not only tells fans about the long-awaited release date, but also promises "more exciting news" about the game will be on its way soon.
Digimon Survive is a game in which the choices players make during gameplay influence the story's direction.
That means multiple playthroughs with different endings will be possible.
The game was developed by the Witchcraft studio from 2018 to 2022, with Hyde now being listed as the developer.
Watch the Digimon Survive release date announcement video below and, of course, keep your eyes open for more news about the game soon.
Source: Official Digimon Survive website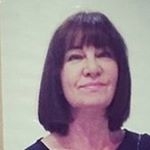 Latest posts by Michelle Topham
(see all)