Diner Dish was one of the first and, some would say, one of the best time management games that made it big, and it's still one of the top-selling downloadable games of all time.
That's why, if you're a Diner Dash fan but haven't seen the new Daily Deal on Big Fish Games yet, you really should rush over there. Diner Dish: Flo Through Time is on sale today and tomorrow (today for BFG members only, tomorrow for everyone) for only $2.99. Now, there's a deal you shouldn't pass up.
Advertising
In Diner Dash: Flo Through Time, Grandma Florence screws up the microwave oven and, all of a sudden, the restaurant has its very own time machine.
You get to play 50 levels, in 5 different times in history — Prehistoric times where you serve your amazing food to cavemen, ancient Egypt at the Pharoah's feast, medieval times at a knight's dinner, serving girl to pirates in Buccaneer Bistro and, of course, off into the future with Flo in space.
There is one thing I'd advise with this game, though, if you do buy it. Turn the music off. It's truly awful.
As for Big Fish Games' Daily Deal, come on, less than 3 bucks for all that. You'd be crazy not to buy it. Plus, you can even try Diner Dash: Flo Through Time for an hour for free with BFG's free game demo download before you plump down your cash.
The $2.99 sale ends on Monday night at midnight.
Advertising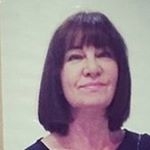 Latest posts by Michelle Topham
(see all)