After being dragged over the coals last weekend for his mean-spirited and, frankly untrue, comments about British actress Kiera Knightley, director John Carney has just apologized to her and to the general public on Twitter.
But, instead of doing the usual Hollywood-style apology, you know the ones where the person barely apologizes and then blames someone else for what he said, Carney apologized to Knightley unequivocally and blamed no-one else but…himself.
The John Carney Twitter apology came after, in an inteview published last week, Carney talked about his movie Begin Again and his leading lady Kiera Knightley.
He accused Knightley of not being able to sing, traveling with a massive entourage like some kind of diva, being a bad actress and ended his rant by saying "I'll never make a film with supermodels again". (Supermodel? Kiera Knightley?)
In response, Carney was attacked from all sides with fans and industry players outraged that he would say such nasty things about an actress that has a reputation for being someone who is incredibly down to earth and always lovely to work with.
Director Mark Romanek, who worked with Keira Knightley on Never Let Me Go, even called Carney an "arrogant shithead" in a tweet he sent soon after.
Well, after a few days, John Carney must have calmed down and, today, went on Twitter himself to apologize. An apology sent from his smartphone and one that, in no uncertain words, showed him for the kind of guy he obviously is — one willing to swallow his pride and admit he made a mistake, and then take full responsibility for it.
Read Carney's entire apology to Kiera Knightley in the tweet below.
All I can say is "Well done, sir. That kind of apology takes quite a bit of courage, and shows exactly how much character you must have". Kiera will be thrilled.
From a director who feels like a complete idiot. pic.twitter.com/vfO8m4U2Hl

— John Carney (@jayceefactory) June 1, 2016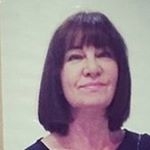 Latest posts by Michelle Topham
(see all)