Absolutely one of the best RPGs in the last few years — Disco Elysium: The Final Cut –– is coming to Xbox consoles on October 12th for the first time.
That means console fans of kickass RPGs will finally be able to play this amazing game. A game that, two years after playing it, (twice, I might add) I still rate as one of my favorite games of all time.
After all, we rarely get gorgeous RPGs (the oil painting art style is beautiful) with a wonderfully-written story, superb voice acting, intricately involved gameplay and a massive number of player choices that also have a wicked sense of humor.
This one has all of that and more.
You might also remember, Disco Elysium: The Final Cut is the game that was initially banned in Australia (you know, that now pretty much fascist country since its crazy Covid-19 restrictions) due to its " sex, drug misuse or addiction, crime, cruelty, and violence".
The developers appealed and it was finally released with an R18+ rating.
A banning, by the way, that just made the game sound even more appealing to those of us living in more democratic countries.
Anyway, I digress.
Disco Elysium: The Final Cut is the definitive version of the original 2019 game, and was released earlier this year for PlayStation 4, PlayStation 5, Stadia and PC, and then announced for the Switch last week.
Now it's coming out on Xbox consoles.
Oh, and just in case you're wondering if this is a port of the game with all the subsequent bugs that often occur, developer ZA/UM quickly dispelled that notion:
"This is not a port but a painstaking re-assembly of the critically acclaimed game, including a redesigned user interface experience, font scaling options, improved legibility across the board and all quality-of-life enhancements from previous iterations."
So, yep, it's the real deal, and should play beautifully on your Xbox.
Along with the digital release of Disco Elysium: The Final Cut for Xbox consoles, you will also have the option to pick up a physical version of the game from November 9th if you're that way inclined.
You can pre-order Disco Elysium: The Final Cut for Xbox consoles now.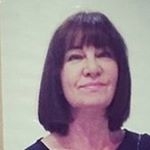 Latest posts by Michelle Topham
(see all)